Commission Gorilla Exclusive Partner Offers…
BEING A COMMISSION GORILLA USER HAS ITS PERKS. TO REWARD YOU FOR YOUR LOYALTY, WE'RE PUTTING TOGETHER AN EVER GROWING LIST OF COOL OFFERS AND SPECIAL DEALS FROM OUR TRUSTED PARTNERS.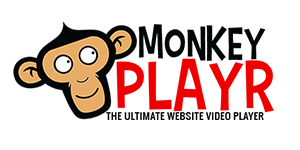 (Use code: CGV2MP to save 50%)
With Monkey Playr you can add any video from YouTube or Amazon S3 to your website or blog with all the cool (and usually premium paid) marketing features offered by the big video hosting companies.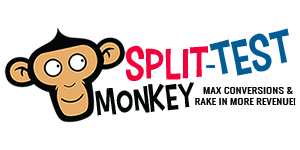 (Use code: CGV2STM to save 50%)
Split Test Monkey is the ultimate conversion optimization solution for busy site owners… Use it today to boost your sales conversion rates, increase landing page opt-ins and ultimately rake in more revenue.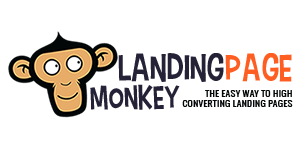 (Use code: CGV2LPM to save 50%)
LandingPage Monkey is the new marketer friendly, landing page platform that guarantees more opt-ins and less hassles… Our attention grabbing, video background landing pages out convert regular pages by up to 40%.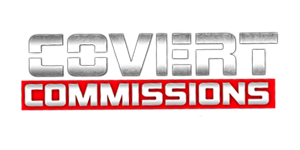 Covert Commissions removes 99% of the work!
Discover how to get completely done for you, hosted and managed affiliate pages for TOP converting products – as they go live… (Take advantage of this deal and you'll be able to start building your lists moments from now!)
"Only Way Left for Little Guy to Get Rich Online"
Get instant access to Super Affiliate, Michael Cheney's entire back catalog of $6,925,419.04 worth of done-for-you money-making affiliate promos with all the market research, product selection and campaign creation done for you.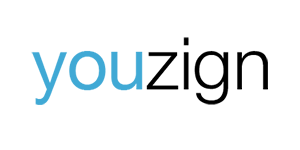 Youzign makes it easy to create Facebook covers & ads, twitter covers, YouTube channel art and thumbnails, infographics, banners, bonus graphics and more the easy way!
Save tons of money on design fees and even make money selling your designs.
(Use code: CGV2LSWL to save $100)
Link Supercharger is a link cloaking/tracking system with tons of cool features that make it stand head and shoulders above other tools on the market.
(This offer lets you both use it and sell it)
Essential for vendors looking to take control their links and a "MUST HAVE" for affiliates, social networkers and blog owners…
(Save 50% Off the Public Price)
Help YOUR Customers Attract More Customers and GET PAID IN THE PROCESS!
Become a Membership Reseller and collect a stream of $19.95, $97 & $197 payments into your inbox without even lifting a finger – Instead of investing thousands of dollars and months of hard work doing it all yourself, you can grab a license and simply start selling memberships today!
(Save 33% Off the Public Price)
Membership Command (Discount applies to the one time payment option) is our ultimate, top-level reseller license offer that's already generated over $1M in sales for license owners.
If you liked the idea behind the "Ultimate Offer" then great news because now instead of buying it for yourself, you can SELL THE SAME DEAL to your own customers and visitors and collect a whole stream of $497 payments.
DRIVE MORE TRAFFIC TO YOUR BONUS PAGES…
Discover The Smart Way To Grab Attention, Engage Your Visitors To Drive More Traffic, Boost Clicks and Increase Sales & Profits!

© 2018 – CommissionGorilla.com – All Rights Reserved