Still Struggling With Your Affiliate Promotions?
Here's How You Can Double, Triple, Quadruple...Heck, Even
5X Your Affiliate Earnings Before Dinner Tonight!
(This Simple, Yet Incredible Tool Does All The Heavy Lifting!)
JOIN OVER 10,000 SMART AFFILIATE MARKETERS! GET STARTED NOW...
Use Our Secret Tool and Boost Your Commissions Up to 5X More While Cutting Your Workload To Shreds!
Over 10,000 (and growing) People Can't Be Wrong!
Hey Fellow Entrepreneur,
If you want to truly succeed online, there are really only 3 things you truly need. Get these three things right and you'll be writing your own money ticket in no time. Get them wrong and you'll stay stuck on the online hamster wheel of failed results.
So...what are those three things you ask?
Simple.
You need an offer, traffic, and conversion. (We'll come back to that in a minute...)
Now, I know you're probably thinking it takes a ton of time trying to create your own offer/product, but nowadays - you don't necessarily need to.
Here, let me explain...

See, there are a ton of people out there who create products everyday.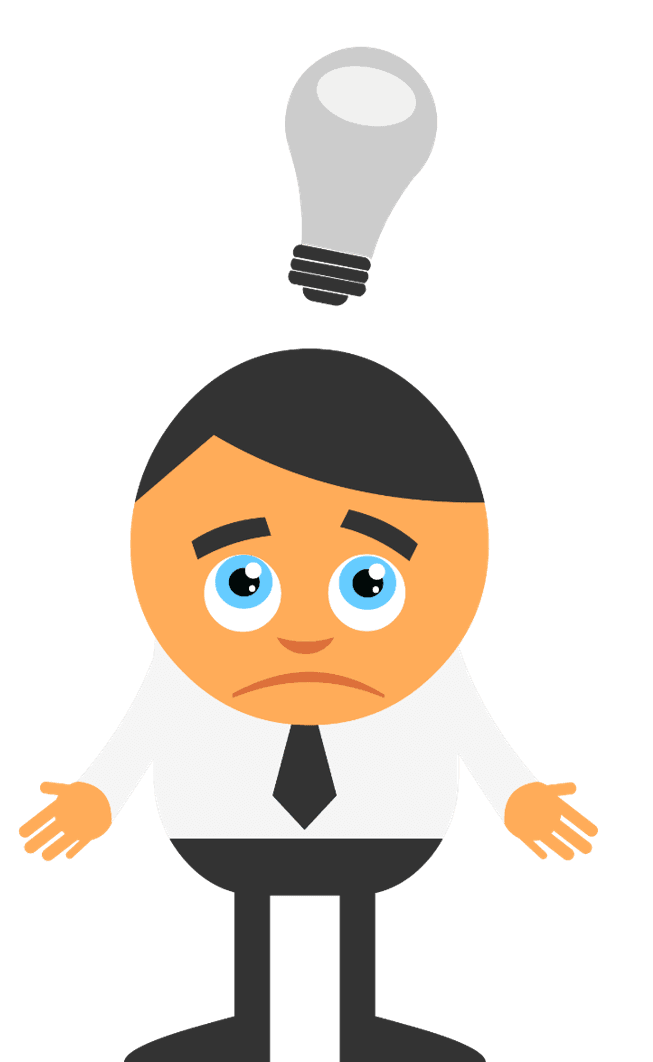 And honestly, they just sit out there in the digital graveyard dying a slow and painful death. Sure, some of these products aren't worth the skin off a monkey's butt, but some of them are actually quite good. Heck, incredible even.
So what if I told you that you could tap into those existing products while making a ton of money in the process?
And all without any:
Setting up membership platforms
Dealing with annoying tire kickers or draining customers
Maintaining and updating products and websites
Would that interest you? We're sure it would. This my friend, it's what's known as affiliate marketing - just in case you didn't know that already.
Now, We're sure you've heard of affiliate marketing if you've been online for a least 6 months.
But what you HAVEN'T heard, is HOW some of the most successful super affiliates fly under the radar and make so much money that it'll make you blush.
All the while, most other affiliate marketers don't even make enough to pay their cable bill.
(hmmmm...why is that?)
Use Our Secret Tool and Boost Your Commissions Up to 5X More While Cutting Your Workload To Shreds!
See, while most affiliates slave away at their computers struggling to make a few sales, we're practically raking cash in hand over fist...with only a fraction of the effort!
Our affiliate efforts alone have generated close to $3 Million dollars in commissionable sales across multiple niche markets and for 100's of products in the past 2 years alone.
So you might think we know a thing or two when it comes to making money from and being successful with affiliate promotions right?
With all of the rigorous testing, failed ideas, money spent and lost, - we've learned the little nuances of what it takes to make it as a successful affiliate.
But better than that, we know what it takes to go from absolute zero to super affiliate fast!
And if you really want to know for yourself...I mean REALLY want to know what the secret ingredient is, then take the next few minutes to finish reading this letter.
Our Affiliate Marketing Efforts Makes Us More Money In A Month Than Most People Make In A Year...While At The Same Time Giving Us A Ton of Time Freedom & Incredible Lifestyle.
May We Show You How To Do The Same?
Now we could go on and on about all of our successful efforts, but this isn't about us.

It's about you.
And how you're going to breakthrough the barrier of little to no affiliate sales. Or even if you are making a ton of affiliate sales, we're going to show you how to do it without working all kinds of ungodly hours.
However...if you want to know how super affiliates make a ton of cash then I'll reveal their secret right here and now.
They use bonus pages. (gasp!)
Ok, maybe you knew that already, but do you know how to craft a bonus page that converts customers and sucks cash out of their wallets on demand?
And even if you do know, could you create those types of pages in only minutes? No?
See, it's a very simple formula: Find a targeted offer for your audience, create a short review and add value with bonuses - Then sit back and watch as a potentially average promo turns into a staggering amount of cash!
Now remember earlier I said you needed 3 things to really become successful online? While we already talked about the possibility of products, where you need to focus as an affiliate marketer is on traffic (see bonus below) and conversion.
Especially conversion. And luckily for you, We've taken care of that.

As a matter of fact, We've made converting affiliate traffic so simple, you'll wish you started using this long ago.

Our conversion rates consistently prove it (with this success formula we typically see 3 to 5 times higher conversions than average affiliates) ... And we bank thousands of dollars every month doing something that's fun.

However, we only wish what we're about to reveal to you was available when we first started our affiliate marketing journey.

Because if it were, we would have saved ourselves a ton of time and headaches!
But here's where you get to maximize on all our past pain and failures. As a matter of fact, it still gets under our skin to see so many people fail at affiliate marketing. Especially when we not only have a passion for it, but know the true power of affiliate marketing AND the freedom of lifestyle it can bring.

So we got to work. Not only to solve and automate a lot of what it takes for us to have successful affiliate promotions, but so that anyone (even a newbie non-technical grandma), could cut the learning curve and start seeing successful results from their affiliate marketing efforts.

And today, we'd like to share that solution with you.
Introducing
Check Out These Incredible Features of Commission Gorilla Developed To Help You Boost Commissions Easily…
---
Bonus Library To Store Your Bonuses:
We've included 4 different bonus block layouts for you to choose from and you can create and save an unlimited number of bonuses in your library so they're always ready to use when you need them for a new promotion.

It's all about speed and convenience: Making a bonus block is easy, it can be a simple image upload, or you can use the built in WYSIWYG editor to build a custom block from scratch.

The bonus library also saves download/access information to automatically build out your bonus delivery page.
---
Drag & Drop Promotion Page Builder:
The second you've finished editing you can be first to market and start promoting your page!

We've built in Twitter, Facebook, Google+ & LinkedIn sharing options for you to use immediately for instant traffic.

As a time saving feature the software will automatically build a hosted bonus delivery page for you, simply direct your buyers to this page and they can access their bonuses.
Start Promoting & Sharing Fast!
The second you've finished editing you can be first to market and start promoting your page!

We've built in Twitter, Facebook, Google+ & LinkedIn sharing options for you to use immediately for instant traffic.

As a time saving feature the software will automatically build a hosted bonus delivery page for you, simply direct your buyers to this page and they can access their bonuses.
---
Here Are Some Example Pages Created With Commission Gorilla V3



(Click Image To See Full Page - Close Window To Return To This Page)
Check Out Commission Gorilla V3 In Action!
Here's Also What You'll Receive When You Get Started Today…



Run Up To 20 Simultaneous Promotion Campaigns...
Not only will you be able to build out your next affiliate promotion page fast, you'll have the ability to run up to 20 different promotional campaigns at the same time!

That's right. Build out multiple promotional pages and make more money from a variety of different markets if you choose.
Import Of Any Commission Gorilla Page
Have another Commission Gorilla user that wants to let you use their page as a template? No problem. We'll show you how you can take any existing user's Commission Gorilla design and have it ready to go in your account in a snap!

This is truly incredible as it allows you to tap into the design of any other Commission Gorilla user instantly. If you just don't have the time or truly suck at design, then you'll love this option.
And it's as simple as:
Clicking Import In Your Account
Pasting In Your Import Code (you get this from another CGV3 user)
Seeing the New Page Cloned In Your Account!
And you can do it in less time it took you to read this!
10 Done For You Bonuses Already Included



Get Started Today With 10 Done For You Bonuses Ready To Use On Any Promotion!
We already know that Commission Gorilla is a beast of a software (sorry, couldn't resist the pun), but we're going to take it to the next level by giving you 10 ready made bonuses that you can plug into Commission Gorilla right away.
That way you don't have to come up with your own. WE'LL GET YOU STARTED RIGHT FROM DAY #1.
8 (and growing) Ready Made Bonus Page Campaigns For High Converting Products - All Good To Go To Bring In Commissions Instantly. Or Use As Inspirational Time Savers For Your New Campaigns...
And if you thought it couldn't get any better, well we're going to also give you 7 different ready made bonus pages that you can simply clone, add your affiliate link to and start making commissions.
Once you have these pages, you can personalize them as you see fit.
"...But Isn't This Just Another Ordinary Affiliate Page Building Software?" (Ha! Don't Make Me Laugh! It's Not Even Close.)
Quite frankly speaking, when you compare Commission Gorilla V3 to all the other affiliate page builders, there's absolutely no rival. Nothing even comes close.

Not one bit.

While other page builders are clunky and takes a Ph.D to figure out how to just add one video and a few lines of text, Commission Gorilla V3 lets you plug into an existing professional affiliate page builder and get your promo pages up and running fast!

And isn't that what we all want? To make more money with less effort? To truly have the freedom an online business brings without slaving away at the computer for hours on end - only to make a few measly dollars in the process.

Well now you can do just that. By tapping into the true power of Commission Gorilla V3, you'll save more time and make more money with a proven affiliate page builder that lets you spit out profitable affiliate pages in only minutes!
When you sign up, you'll get access to these bonus training videos in the next few minutes…
Affiliate Gorilla
Video Training!!
In this 10 video in-depth training, we pull back the kimono and show you the naked view of how super affiliates generate mind blowing commissions and get traffic on demand.
By the time you're done with this training, you'll know exactly how super affiliates set up their business and how you can do the same!
Plus these SILVER EDITION training videos compliment your Commission Gorilla V3 purchase and give you a head start on successful affiliate marketing!
When 7,500+ Smart Affiliates Sign Up For Commission Gorilla, Then You Know We're Doing Something Right.
Commission Gorilla is the 'go-to' software that's trusted by over 10,000 (and growing) successful affiliate marketers just like you. And together we can grow even faster... So come onboard right now and get your commissions where you want them to be...
Boost Your Affiliate Commissions Now!
It's simple.

If you need power packed stunning pages that truly pull in the profits for your next affiliate promotion, then we know you'll absolutely love Commission Gorilla V3. It's super easy to use, and can be mastered by anyone. Newbies included.

In fact we're so confident that you will absolutely love Commission Gorilla V3, but just in case there's the remotest possibility you don't agree, then we are offering a 30-Day, no questions asked, no hoops to jump through same day money-back guarantee... So Why Not Get Started Today!
Here's How To Get Access In The Next 3 Minutes…
If you're ready to stop banging your head against the wall and start seeing the results you know you deserve from your affiliate efforts, then go ahead now and click the button below to get started.


And don't forget, you'll also get access to some of the most incredible bonuses like the Affiliate Gorilla Silver Training! And remember, these training videos compliment your Commission Gorilla V3 purchase and give you a headstart on successful affiliate marketing.

So go ahead and use the button below now to get access and we'll see you on the inside.
---
Put Commission Gorilla To Work For You
---
Frequently Asked Questions:
Get Commission Gorilla Now!